YASSS!!!
General ·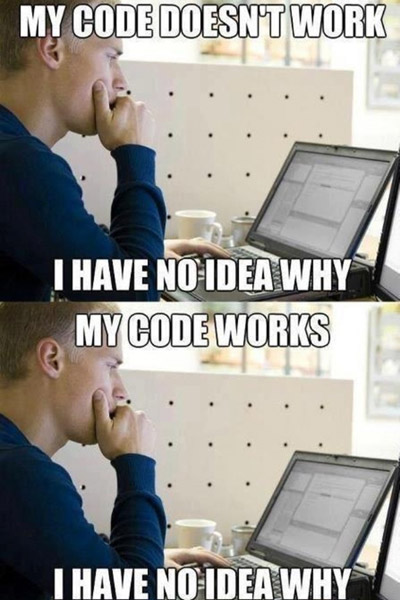 I CAN FINALLY MAKE A NEW POST!! HAHAHA
So I'm using somthing called Netlify to make a website from my GitHub repo, instead of using internal Github's own 'pages'.
why? Because I've tried to make a website using GitHub's pages, but always failed to create a new post! hahaha… I'm confuse since then.
So after googling around, I found this Netlify thing, and I finally did it! hahaha
No, it's not as smooth as you think. This web site is already 'sleeping' for about four days before I can finally make this post. Yes! Another confusion in why I can't even make a single post in my own website!
May be it's something related with the _configs.yml file. I tried to edit that file blindly, just to add my website name in it, and some other things that I thought needed. But it was all failed! hahaha
I revert back all the changes, then my post suddenly shown up! Eventhough before I edit that config file, I still couldn't post anything, but now I can! hahaha.. weird..
well, as the picture said: "My code doesn't work, I don't know why. My code works, I don't know why"
BIG LOL!! :))
Comments